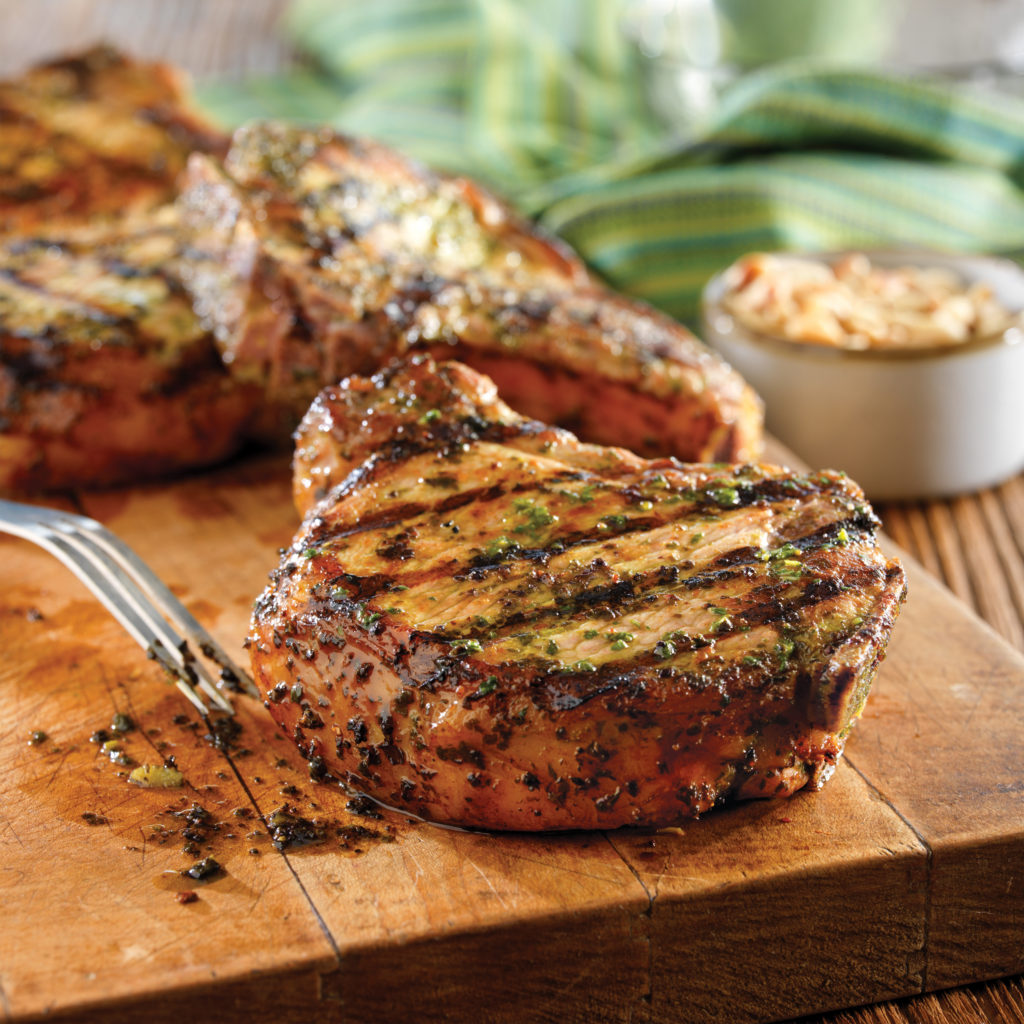 From the 2012 Census of Agriculture released by the United States Department of Agriculture, Weakley County is a very large agricultural community. There is reported 861 farms on 254, 133 acres in the county. While majority is cropland, 7.4% is pastureland. We have approx. 8,000 head of cattle ranking us 41st in the State of Tennessee on cow/calf operations and 13,424 head of hogs with a ranking of 2 in the state.
Being we are a farming community, we know a lot about the growing and harvesting aspects of agricultural production but "What's for Supper?" will look at the finished product. Nutritional value and carcass quality is very important in beef and swine production. People pay big money for tenderness, color, and size.
Gate to Plate is a newer saying that refers to the entire process of production. "What's for Supper?" will focus on the Plate parts by providing tasty, nutritious recipes your entire family will enjoy.
Weakley County Tennessee – Census of Agriculture
Prep Time: 15 Minutes
Cook Time: 20 Minutes
Serves: 6 people
Ingredients
14oz can Pickled Jalapeno Slices
24 Slices Shaved Deli Ham
16 Slices Bacon
16 Slices Cheddar Cheese
8 oz Lettuce (Shredded)
3 Beef Steak Tomatoes, Sliced
Pulled Pork
16 Slices Bacon
3 lb. Pork Shoulder
1 tsp Kosher Salt
1/2 tsp Black Pepper
1 Tbsp. Vegetable Oil
1 Tbsp. Bacon Fat
1 Medium Yellow Onion (1/2 Inch Slices)
2 Cloves Garlic (Smashed)
2 Cups Chicken Broth
Chipotle Mayo
1/2 Cup Mayonnaise
1 Chipotle En Adobo
1 Tbsp. Adobo Sauce from Chipotle Can
4 Chile Pepper Spread
1 New Mexican Red Chile (Dry)
1 14.5oz can Fire-Roasted Diced Tomatoes
1 tsp Apple Cider Vinegar
1 Chipotle Chile in Adobo Sauce
2 Chile de Arbol, DRT
2 Tbsp. Adobo Sauce from can
1/2 tsp Cayenne 1/2 tsp Kosher Salt
Cooking Directions
For Pulled Pork:
In a sauté pan over medium heat:
Cook bacon slowly until crisp, rendering out all the fat. Drain on paper towel and reserve some of the bacon fat.
Pre-heat on medium high heat a deep cast iron pan with a lid or Dutch oven.
Cut pork shoulder into 8 chunks and season with salt and pepper.
Add vegetable oil to pan and brown pork on all sides
Remove meat and add bacon fat and onions cooking until just brown.
Add meat, garlic, and stock to pan and bring to a boil.
Cover and place in a 350F pre-heated oven for 2.5 hours.
Remove from oven and let rest with the lid on for 15 minutes before shredding.
Scrape up the onions from the pan and reserve.
For Chipotle Mayo:
In a food processor combine all ingredients and puree until smooth.
For 4 Chile Pepper Spread:
Break off stems of dry chilies and add to boiling water for 20 minutes and then remove seeds.
Drain tomatoes and add to blender with remaining ingredients and puree until smooth.
To Assemble:
Set oven rack in the center and turn oven to broil.
On the bottom half of the baguette place the 4 chile pepper spread, jalapenos, pulled pork, deli ham, and cheese.
Place on sheet pan and put under broiler until cheese melts.
Spread chipotle mayo on top half of the baguette and top with lettuce, tomato, bacon, and reserved onions.
Garden Herb Strip Steaks
Total Recipe Time: 35-40 Minutes
Serves: 4 people
Ingredients
2 beef Strip Steaks Boneless, cut 1 inch thick (about 10 ounces each)
Salt
Seasoning
2 tablespoons chopped fresh thyme
1 tablespoon chopped fresh oregano
2 teaspoons freshly grated lemon peel
3 cloves garlic, chopped
1/4 teaspoon pepper
Cooking Directions
Combine Seasoning ingredients in small bowl; reserve 2 teaspoons for garnish. Press remaining seasoning evenly onto beef steaks.
Place steaks on grid over medium, ash-covered coals. Grill, covered, 11 to 14 minutes (over medium heat on preheated gas grill, 11 to 15 minutes) for medium rare (145°F) to medium (160°F) doneness, turning occasionally.
Carve steaks into slices. Sprinkle with reserved seasoning and salt, as desired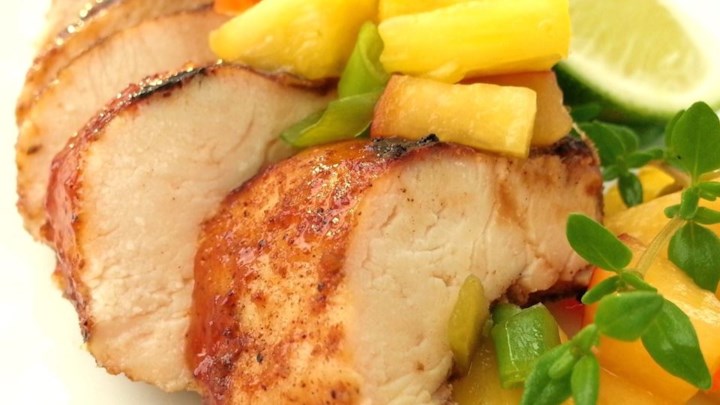 Total Recipe Time: 20 Minutes
Serves: 4
Ingredients
3/4 tsp Salt
1/4 tsp Black Pepper
1/4 tsp Cayenne Pepper
1/8 tsp Paprika
1/4 tsp Garlic Powder
1/8 tsp Onion Powder
1/4 tsp Dried Thyme
1/4 tsp Dried Parsley
4 boneless, skinless chicken breasts, halves
2 tbsp. Butter
1 tbsp. Olive Oil
2 tsp Garlic Powder
3 tbsp.​ Lime Juice
Cooking Directions
In a small bowl, mix together salt, black pepper, cayenne, paprika, 1/4 teaspoon garlic powder, onion powder, thyme and parsley.
Sprinkle spice mixture generously on both sides of chicken breasts.
Heat butter and olive oil in a large heavy skillet over medium heat.
Saute chicken until golden brown, about 6 minutes on each side.
Sprinkle with 2 teaspoons garlic powder and lime juice.
Cook 5 minutes, stirring frequently to coat evenly with sauce.